LearnCube's ESL Teaching Materials
Quality lesson materials are critical for teaching online but can be tough to find. Most online content is out-of-date, badly designed, laid out for print, unaffordable, or even stolen!

We offer a comprehensive ESL curriculum, with enough content to meet your teaching needs, and flexible enough to match your teaching style. Get started in seconds.
We also offer quality French and Spanish content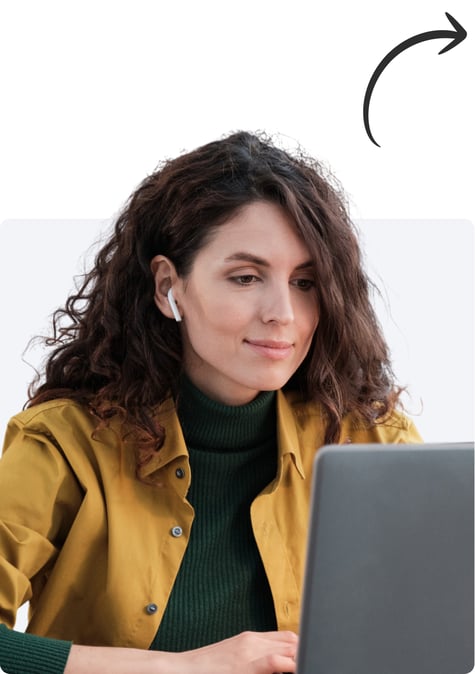 Features
Teach like a pro with the best Language and ESL content on the web!
Competency-based curriculum
Designed especially for teaching online
Easy to follow and flexible to match any teaching style
Speaking, Listening, Reading, & Writing sections in each unit
Over 140 units included
Instant access inside LearnCube
Affordable subscriptions for individual teachers & for schools
Sign up for a free 14-day trial
or contact our support team to upgrade your existing account
Sign up for a free 14-day trial
What is a competency-based curriculum?
A "competency-based curriculum" is focused on the mastery of practical real-life skills, as opposed to abstract themes.
LearnCube breaks up each CEFR level into 18 units. Each unit represents a student competency and covers each of the four language skills (reading, speaking, listening, and writing) with a special emphasis on speaking.
LearnCube offers content for General English, Business English and English for Young Learners.
Going Shopping
A1 English, Unit 12
What's in
LearnCube's

curriculum?

You can find full tables of contents in our support article here. There is plenty of variety in the activities, to keep your students engaged and interested. To ensure that you can jump right in, without needing to read through everything in advance, each unit follows the same easy-to-follow format:
Goals
What is covered in this unit
Starting up
An exercise to introduce the unit's competency
Vocabulary
Vocabulary-building exercises
Grammar
A grammar topic that will be relevant to the unit's competency
Reading
A reading piece, followed by questions
Speaking I
A speaking exercise
Listening
A listening exercise, either a video or audio file, followed by questions
Speaking II
Another speaking exercise
Writing
A writing exercise, which can be completed in class or for homework
Pronunciation
A reading passage with a pronunciation focus. Young Learners' units contain exercises on specific phonics
Challenge
An exercise or activity that your student can complete outside of class to put their new skills into action
Review
One grammar, one speaking, and one vocab exercise
Created by online teachers, for online teachers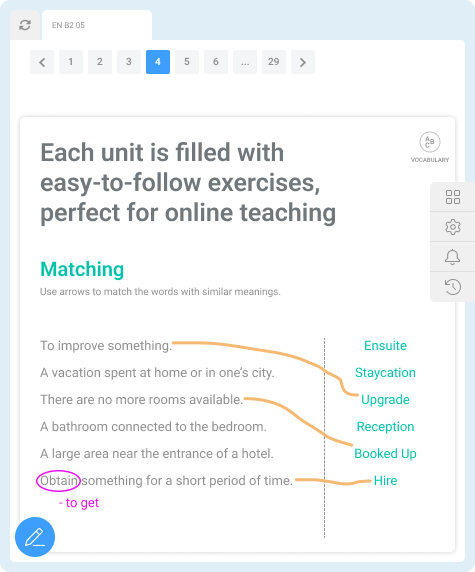 This content was created by a team of expert teachers & instructional designers, led by a Harvard-educated curriculum designer & online school owner.
LearnCube Content is:
Modern and highly-visual
Packed with 100+ grammar topics so you'll be certain you've covered necessary grammar topics for each level
Full of easy-to-follow, interactive exercises, designed especially for use with a virtual whiteboard
Paired with homework tasks for the student to complete independently
Comprehensive with a special emphasis placed on speaking